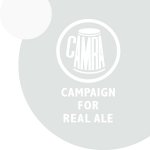 Southern Hampshire CAMRA
Welcome to the website of the Southern Hampshire branch of CAMRA, the Campaign for Real Ale. If you'd like to know more about us and what we do, please visit our About Us page. If you'd like to receive our low-volume emails, then please join one of our Mailing Lists.
The latest news of our activities locally and CAMRA's activities nationally are described below.


Whatpub is Britain's best researched and most up-to-date pub guide. Go to Whatpub.com to find the pubs you need in Southern Hampshire or further afield.
Local News
Winchester Beer & Cider Festival
Tickets are now on sale for Winchester Beer & Cider Festival. Winchester Beer & Cider Festival 2020 is on 13th & 14th March. This festival, the tenth since our return to Winchester Guildhall, is a firm favourite and tickets usually sell out for most sessions. All details including ticket outlets are on winchesterbeerfestival.org.uk
Posted by Pete Horn on 12/02/2020

---

Winter 2019 Hop Press is out

Over 3600 copies of our branch magazine are being delivered to our local pubs, but you can read it now, on-line here.
Posted by Pete Horn on 03/12/2019

---

Pub of the Year 2020
Online voting is now open, starting the process of selecting our Pub of the Year 2020.
Vote for your favourite pubs. You can change your votes any time before 4pm on the 14th of January 2020. The four top pubs will then be surveyed to the same criteria used in subsequent rounds of CAMRA's national pub of the year competition.
It's a great excuse to visit some great pubs and test out the beer before making your final selections.
Posted by Alex Presland on 13/11/2019

---
Previous local news can be found in our Local News Archive.