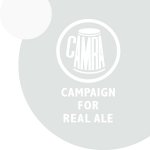 Southern Hampshire CAMRA
Welcome to the website of the Southern Hampshire branch of CAMRA, the Campaign for Real Ale. If you'd like to know more about us and what we do, please visit our About Us page. If you'd like to receive our low-volume emails, then please join one of our Mailing Lists.
The latest news of our activities locally and CAMRA's activities nationally are described below.


Whatpub is Britain's best researched and most up-to-date pub guide. Go to Whatpub.com to find the pubs you need in Southern Hampshire or further afield.
Local News
Caskaway Tasting Rooms receives our first Cider Pub of the Year award
We announced in March that Caskaway Tasting Rooms had won our inaugural Cider Pub of the Year award. On Saturday 12th May members of Southern Hampshire CAMRA paid a visit to The Caskaway in Oxford Street and Philip King (right) presented the award to Caskaway's owner Inn Grosney (left). Caskaway has a great combination of cider choice and quality, served at a decent price and in a friendly atmosphere. In the competition, seven shortlisted pubs were visited and judged by the branch's Cider Representative (Philip King), accompanied and advised by fellow real cider enthusiasts; Caskaway came out on top with the runner up being The Wash House, Milford on Sea.
Posted by Alex Presland on 13/05/2018

---

Spring 2018 Hop Press is out

Over 3600 copies of our branch magazine are being delivered to our local pubs, but you can read it now, on-line here.
[Crossword aficionados should note that in the printed version clue 28 across should read 'cm' in place of 'mm'.]

Posted by Pete Horn on 29/04/2018

---

A big turnout at The Guide Dog to celebrate Pub of the Year 2018
Tuesday 10th April saw a splendid turnout at The Guide Dog, Earls Road, Southampton to celebrate the pub being voted CAMRA Southern Hampshire Pub of the Year 2018. Many of the locals were there, along with a good contingent from Southern Hampshire CAMRA and a couple of brewers from Red Cat. Perhaps they were all tempted by the buffet laid on by the pub! Our picture shows Landlord Gary Clements (right) and his staff team with the award.
Posted by Pete Horn on 12/04/2018

---
Previous local news can be found in our Local News Archive.