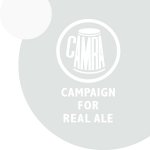 Branch Diary
For more information on any of these events please contact our socials team by emailing socials@shantscamra.org.uk.
If you'd like us to email you details of what we're up to then join our "beerfests" and "shantscamra" mailing lists and we'll keep you informed! For information about where we've been and what we've done in the past, look at our diary archive page.
For details on the Beer Bus, please see the beer bus page or www.beerbus.org.uk.
February 2019

Thu 28th
8:30pm
Southampton Beer Festival Planning Meeting
The Guide Dog, Earls Road, Southampton.
Southampton Beer Festival 2019 Planning meeting. Come along and share your ideas to help with the planning for this year's beer festival over a beer.
All volunteers are welcomed!
Contact Kevin Wooton for more information. Phone: 07708698318.

March 2019

Tue 5th
8:00pm
Winchester Beer and Cider Festival Planning Meeting
Hyde Tavern, 57 Hyde Street, Winchester, SO23 7DY
Final planning meeting for Winchester Beer & Cider Festival 2019. Come along to see how you can help with the festival. All are welcome.
Contact David Richardson for more information. Phone: 07967 792487.
Tue 12th
8:00pm
Branch Meeting
Guide Dog, 38 Earl's Road, Southampton, SO14 6SF
Come along and meet your fellow sociable, volunteer CAMRA members, and find out what we are doing to protect pubs, organise beer festivals, and promote real ale & real cider.
Contact Kevin Wooton / Deric Payne for more information. Phone: 07708 698318 / 07821 815986.
Sat 16th
1:00pm
Portsmouth Brewery Bars
Southampton Central Station
A trip to visit both Urban Island and Staggeringly Good Brewery Bars in Portsmouth. Catch 13:11 train from Southampton Central (change at Fareham) or 13:28 from Eastleigh to Hilsea, which is a 10 minute walk to Urban Island. Then to get to Staggeringly Good we will walk 10 minutes to catch the First 2 bus. If time allows we will visit one or more pubs in Eastney/Southsea (using 2 bus). To minimise cost we recommend purchasing a return ticket to Hilsea with Portsmouth PlusBus (providing you are OK to return by catching 2 bus to Cosham).
Contact David Pritchard for more information. Phone: 07984 963138.
Sun 17th
12:30pm
Beer Tasting Training
Guide Dog, 38 Earl's Road, Southampton, SO14 6SF
Tasting Panel Training. We need a tasting panel in order to select beers for Wessex & C.I. CBOB (Champion Beer of Britain). This training will teach you how to tell the difference between beers produced by breweries. There are spaces for 20 volunteers. This course is open to all members of Wessex & C.I. Region. To apply please Email rd.wessex@camra.rg.uk or contact Deric Payne
Contact Deric Payne for more information. Phone: 07821 815986.

May 2019

Mon 27th
9:30am
Itchen Navigation Pub Walk
Start Woodmill, Southampton
An annual stroll along the old Itchen Navigation towpath, calling in on a few pubs on the way. Depart from Woodmill Bridge, Southampton at 9.30am, reaching The Black Boy, Winchester around 3pm. Usually a pub or two more then a curry. Join us en route if you like - we expect to be at Steam Town, Bishopstoke Road, Eastleigh at 11am, and the Bridge, Shawford around 1.30pm. Please note that departure is now at 9.30am once again, following a few years when there has been no open pub to go to a 11am in Bishopstoke. Steam Town is new micro-brewery and brewery tap that opened November 2017 and has quickly found much favour in Eastleigh, and it's on our route - just turn left, not right, at Bishopstoke Road!
Contact Pete Horn for more information. Phone: 07968 809291.
If you use a calendar application on your PC, mobile phone or tablet then you may like to subscribe to our calendar feed. For more information see our explanation.