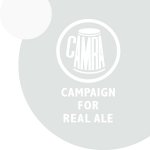 Branch Diary
For more information on any of these events please contact our socials team by emailing socials@shantscamra.org.uk.
If you'd like us to email you details of what we're up to then join our "beerfests" and "shantscamra" mailing lists and we'll keep you informed! For information about where we've been and what we've done in the past, look at our diary archive page.
For details on the Beer Bus, please see the beer bus page or www.beerbus.org.uk.
August 2018

Thu 16th
8:00pm
Woolston Beer Festival Planning Meeting
Olaf's Tun, 8 Portsmouth Road, Southampton, SO19 9AA
Come along and help plan this year's Woolston Beer Festival over a beer or two. New faces and old are always welcome!
Contact Kevin Wooton for more information. Phone: 07708 698318.
Sat 25th
12:35pm
Public Bus Visit of Pubs in Twyford, Winchester, Chandler's Ford and Eastleigh area
Start: Eastlegh Bus Station
Meet at Eastleigh Bus Station to catch the 12:35 Stagecoach E1 to Twyford for the first stop at the Bugle. From there we'll catch the Stagecoach 69 bus to Winchester, where there's a choice of pubs, then the Bluestar 1 to Chandler's Ford for the Steel Tank. Lastly we'll take the short train journey to Eastleigh and finish at the Steam Town Brew Co. who coincidentally are holding their first beer festival. For this tour a 'Solent Go (Region)' ticket, £8, will cover all bus journeys in the area; this ticket can be bought on your first bus of the day. A table (pdf) showing planned bus (and train) times and fares. Of course you may join us anywhere en route. If you are thinking of coming on the trip, please email Ash (link below); this doesn't commit you but helps Ash to know whether pubs need to be forewarned of a large group.
Contact Ash Mather for more information.
Sun 26th
3:00pm
Wessex Regional Cider Pub of the Year Award
Firkin Shed, 279 Holdenhurst Road, Springbourne, Bournemouth BH8 8BZ
The Firkin Shed in our neighbouring East Dorset Branch area has been voted Wessex Regional Cider Pub of the Year. Meet up with fellow CAMRA members at 3pm for a 4pm presentation. Real Cider will be at £3.50 a pint. Just a short walk from Bournemouth Station.

See East Dorset CAMRA for details
Contact for more information.
Mon 27th
12:00 noon
Annual Informal Cricket knock-about and picnic
Southampton Sports Centre
Meet on the cricket pitch nearest the Dunkirk Road car park, or phone 07968 809291 to find out which pitch we've moved to. All standards welcome – yes we really mean this, no experience necessary. Everyone gets to bat and bowl. In case of inclement weather we'll retire somewhere dry for the picnic. Please contact Pete for this event.
Contact Pete Horn for more information. Phone: 07968 809291.

September 2018

Sat 8th
12:00 noon
Wessex Regional Meeting
Queen's Head, 20 London Road, Holybourne, Alton, GU34 4EG
Wessex Regional Meeting, any issues you would like to raise, or have raised on your behalf, come along, or let your regional rep know what you would like an answer to. Once business is complete the social will continue.
Contact Kevin Wooton / Deric Payne for more information. Phone: 07708 698318 / 07821 815986.
Tue 11th
8:00pm
Branch Meeting
Waterloo Arms, 101 Waterloo Road, Southampton, SO15 3BS
Branch meeting. Come along and meet your fellow sociable, volunteer CAMRA members, and find out what we are doing to protect pubs, organise beer festivals, and promote real ale & real cider.
Contact Kevin Wooton / Deric Payne for more information. Phone: 07708 698318 / 07821 815986.
Thu 13th
8:00pm
GBG 2019 launch
Steam Town Brew Co., 1 Bishopstoke Road, Eastleigh, SO50 6AD
Join us for the launch of the 2018 Good Beer Guide. Copies will be available for purchase at a discounted price. Find out which new entries we have in our area and enjoy a few of Steam Town's beers.
Contact Kevin Wooton / Deric Payne for more information. Phone: 07708 698318 / 07821 815986.
Sat 15th
12:00 noon
Presentation to Drop the Anchor brewery, Christchurch
Drop the Anchor Brewery, Avon Works, Bridge Street, Christchurch, BH23 1DY
A trip to Drop the Anchor brewery in Christchurch to present an award. The brewery is located here. Meet at Southampton central (Platform 4 / Toys R Us side) at 11:15, for the 11:24 train to Christchurch (arrives 11:52). A short walk to the Saxon Bar, before a further stroll to the brewery. The presentation is planned for 14:30. Return trains leave at 13 & 30 minutes past the hour.
Contact Deric Payne / Kevin Wooton for more information. Phone: 07821 815986 / 07708 698318.
Sat 22nd
12:00 noon
ADVERTISEMENT: Social / Breweriana (Brewery Memorabilia)
Fulflood Arms, 28 Cheriton Road, Winchester, SO22 5EF
The Association of British Brewery Collectibles (ABBC) is holding a meeting at the Fulflood Arms. Between 12 noon and 4pm CAMRA members and the general public are invited to bring along items of breweriana for appraisal and valuation. Such items might include old bottle labels, commemorative beer bottles, brewery jugs, mirrors, and all brewery advertising.
Most ABBC members are also CAMRA members, and they are happy for anyone to join them on the day.
Contact David Taylor for more information. Phone: 01202 980299.
If you use a calendar application on your PC, mobile phone or tablet then you may like to subscribe to our calendar feed. For more information see our explanation.