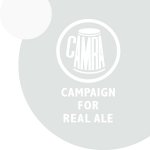 Beer Festivals
Southern Hampshire CAMRA has been running Southampton Beer Festival in its current format since 1997. The first 20 events were at Southampton Guildhall and in 2017 Southampton Beer Festival moved to St Mary's Stadium.
In 2010 we added to this by organising an Autumn Festival, in Woolston, appropriately called Woolston Beer Festival. We repeated this the next year and it has become annual event.
In 2011 we held Winchester Real Ale and Cider Festival at the end of March, returning a CAMRA beer festival to Winchester Guildhall after a gap of 28 years. This was another big success and the repeat events since then have been equally so.
All the staff at our beer festivals are volunteers. Many members of Southern Hampshire CAMRA also volunteer their time to work at the Great British Beer Festival each year.
Some of our aims in running beer festivals are:
To serve customers quality cask conditioned real ale.
To promote real ale to the local community, therefore increasing its popularity.
To promote membership of CAMRA, the Campaign for Real Ale.
If you'd like us to email you and let you know when we're holding beer festivals then join our "beerfests" mailing list and we'll keep you informed!
COVID-19 (Coronavirus)
Please note that all CAMRA beer festivals until the end of June have been cancelled or postponed. Please check the individual websites for details but note that some of them may not have been updated yet. Non-CAMRA festivals are also highly likely to be affected; the information below will not be the latest, you should check with the venue whether they are still on before attending.
For CAMRA festivals over the whole of the UK see the main CAMRA website

Non-CAMRA Beer Festivals
Many beer festivals take place in our branch area, or nearby, that are not CAMRA beer festivals. Despite being unable to endorse these events, we believe that any beer festival that sells quality cask-conditioned real ales should be supported (see you there!). The information given here is purely for the benefit of readers, and is accurate to the best of our knowledge.
To get your beer festival listed here send an email to beerfestivals@shantscamra.org.uk
• Wed 25/03/2020
– Sun 05/04/2020
Wetherspoon Real Ale and Cider Festival 2020
Wetherspoon pubs
Real ales from 5 international brewsters (that is female brewers), but brewed in the UK, and 25 UK brewsters and ciders from 3 cider makers. Not all on at the same time! See www.jdwetherspoon.com/pubs/events/real-ale-and-cider-festival
• Fri 03/04/2020
– Sat 04/04/2020
22nd Wickham Charity Beer Festival
The Wickham Centre, Mill Lane, Wickham, Nr. Fareham, PO17 5AL
About 30 beers and a few ciders. Food available during the sessions. Open Friday 19:00 – 23:00 (£8), Saturday 11:00 – 16:00 (£6) and 18:00 – 23:00 (£8). All day Saturday tickets £10 and the centre is open between those sessions, the bar will be closed but you can get food. Friday evening is a Beer, Blues and Curry evening, but you will need to pay extra in advance for the curry. Buy your tickets before the end of February to get an 'early bird' discount. More details on wickhambeerfestival.co.uk
• Sat 04/04/2020
2nd New Milton Beer Festival
New Milton Memorial Centre, Whitfield Rd, New Milton BH25 6DE
One session 10:00 – 20:00, tickets £6 on the door or £5 in advance from The Hourglass Micropub or the Memorial Centre. More than 20 cask and a variety of key keg craft beers, lagers, ciders and spirits from local and regional breweries and producers, plus food, soft drinks & refreshments and a selection of live music. Organised by The Hourglass Micropub and New Milton Memorial Centre, see www.memcentre.co.uk/events/new-milton-beer-festival for all details.
• Fri 10/04/2020
– Sat 11/04/2020
Wareham Easter Beerex 2020
Wareham Masonic Hall, Howards Lane, Wareham, Dorset BH20 4HU
11:00 – 15:00 & 19:00 – 23:00 both days. Around 35 real ales. Tickets £10 per session online or from local outlets. More information from www.eventbrite.co.uk/e/wareham-easter-beerex-2020-tickets-87675657251
• Fri 17/04/2020
– Sat 18/04/2020
Newbury Racecourse Beer Festival
The Racecourse, Newbury, Berkshire RG14 7NZ
The opening of Newbury's flat racing season featuring the Dubai Duty Free Spring Trials meeting and a Beer Festival. This is their 10th event with up to 50 real ales & ciders on offer. Any raceday ticket get you in, from £15 in advance on Friday & £21 Saturday, on gate prices somewhat higher. See newburyracecourse.co.uk/raceday/dubai-duty-free-spring-trials-friday
• Fri 17/04/2020
– Sun 19/04/2020
Overton Beer Festival
St. Mary's Hall, High St, Overton RG25 3HA
A range of real ales from around the country along with some ciders and a bar dedicated to Prosecco. Music & food too. Four sessions 19:30 – 23:30 Friday, 11:30 – 15:30 & 19:30 – 23:30 Saturday; 12:00 – 15:30 Sunday. Tickets £8.50. See www.overtonbeerfestival.co.uk for all details.
• Sat 18/04/2020
18th Portchester Beer Festival
Portchester Community Centre, Westlands Grove, Portchester, PO16 9AD
Two sessions, 12:00 – 17:00 and 18:00 – 23:00. Around 20 beers and a few ciders & perries, plus food & entertainment. £10 per session including glass & a pint. Ticket details on www.ticketsource.co.uk/portchester-community-centre and there's a facebook event www.facebook.com/events/477476043175356
• Fri 01/05/2020
– Sun 03/05/2020
Red Shoot Inn
Tom's Lane, Linwood, New Forest BH24 3QT
Starting 18:00 on Friday, 16 real ales and 6 ciders to chose from. The website www.redshoot.co.uk/events isn't updated but there's a facebook event www.facebook.com/events/1590469021105139
• Thu 07/05/2020
– Sun 10/05/2020
Queen Inn, Winchester
28 Kingsgate Road, Winchester SO23 9PG
Bank Holiday Weekend Beer Festival. 80+ Real ales & ciders, all day barbecue, live music on three evenings. See www.thequeeninnwinchester.com/festival-2020.html
• Sat 09/05/2020
Beer, Bricks and Buses
Brickworks Museum, Swanwick Lane, Swanwick, SO31 7HB
The 4th Bursledon Brickworks beer festival. 12:30 – 17:30. Over 20 real ales, ciders, hot and cold food, and live entertainment. Tickets £8 advance only and go on sale 1st March. There will be a heritage bus service from Swanwick station. See www.bursledonbrickworks.org.uk/events.php for all details or Facebook event www.facebook.com/events/211866149863100
• Fri 22/05/2020
– Sat 23/05/2020
Beer Fest on the Green
Sarisbury Green Community Centre, The Green, Sarisbury Green, Southampton SO31 7AA
Friday 17:30 – 22:30 and Saturday 13:30 – 22:30. Tickets £7 and £10 respectively, includes glass, programme and a ½ pint drink token (two on Saturday). 25+ ales and ciders. Under 18s permitted on the Saturday but only up to 18:00. See sarisburygreen.org.uk and scroll down a bit for details or see the Facebook event www.facebook.com/events/514710109331274
• Fri 29/05/2020
– Sat 30/05/2020
Alton Summer Beer Festival
Alton College, Old Odiham Road, Alton GU34 2LX
Just the dates for now. This is what we said last year: The regular Alton Summer Festival. Friday 19:00 – 23:00, Saturday 11:00 – 15:00 & 19:00 – 23:00, £7.50 for the first sessions and £5 for the Saturday evening. Advance purchase is recommended. Usually over 50 real ales plus ciders, wine, live music & good food. Glasses are not provided so you must bring your own. Full details on www.altonbeerfestival.org.uk – you may wish to turn the sound down on your device before visiting!
• Fri 26/06/2020
– Sun 28/06/2020
Red Shoot Inn
Tom's Lane, Linwood, New Forest BH24 3QT
Starting 18:00 on Friday, 24 real ales and 6 ciders to chose from. The website www.redshoot.co.uk/events isn't updated but there's a facebook event www.facebook.com/events/191073908675012
• Fri 24/07/2020
– Sat 25/07/2020
Poole Beer and Bluegrass Festival 2020
Victoria School, Lindsay Road, Branksome, Poole BH13 6AS
The South's only Bluegrass Festival. 20 hours of music along with around 75 real ales, craft beers and ciders. Home cooked food too. Open Friday 18:00 – 23:00 tickets £16, Saturday 12:00 – 23:00 tickets £18, or £25 for the whole weekend (accompanied children free). See www.beerandbluegrass.co.uk for full details.
• Sat 01/08/2020
Fleet Lions Beer Festival
The Harlington, 236 Fleet Road, Fleet, Hants, GU51 4BY
The 14th Fleet Lions Beer Festival. Around 45 Real Ales + Ciders (local & afar!) + hog roast, music etc. Open lunchtime 11:00 – 15:00 & evening 17:30 – 21:30 (tbc). Just 15 minutes walk from the railway station. Full details on their website in due course www.fleetlions.org.uk/beerfest
If you know of any more non-CAMRA beer festivals in our branch area then please email the details to us.