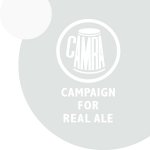 Beer Festivals
Southern Hampshire CAMRA has been running Southampton Beer Festival since 1997. The first 20 events were at Southampton Guildhall and in 2017 Southampton Beer Festival moved to St Mary's Stadium.
In 2010 we added to this by organising an Autumn Festival, in Woolston, appropriately called Woolston Beer Festival. We repeated this the next year and it has become annual event.
In 2011 we held Winchester Real Ale and Cider Festival at the end of March, returning a CAMRA beer festival to Winchester Guildhall after a gap of 28 years. This was another big success and the repeat events since then have been equally so.
All the staff at our beer festivals are volunteers. Many members of Southern Hampshire CAMRA also volunteer their time to work at the Great British Beer Festival each year.
Some of our aims in running beer festivals are:
To serve customers quality cask conditioned real ale.
To promote real ale to the local community, therefore increasing its popularity.
To promote membership of CAMRA, the Campaign for Real Ale.
If you'd like us to email you and let you know when we're holding beer festivals then join our "beerfests" mailing list and we'll keep you informed!
For CAMRA festivals over the whole of the UK see the main CAMRA website

Non-CAMRA Beer Festivals
Many beer festivals take place in our branch area, or nearby, that are not CAMRA beer festivals. Despite being unable to endorse these events, we believe that any beer festival that sells quality cask-conditioned real ales should be supported (see you there!). The information given here is purely for the benefit of readers, and is accurate to the best of our knowledge.
To get your beer festival listed here send an email to beerfestivals@shantscamra.org.uk
• Mon 22/10/2018
– Mon 29/10/2018
Greyhound Inn, Corfe Castle
The Square, Corfe Castle, Dorset BH20 5EZ
Sausage & Cider Festival. That's all we know for now, keep an eye on greyhoundcorfe.co.uk/index.php/events for more details.
• Fri 26/10/2018
– Sat 27/10/2018
Oktoberfest Southampton
Mayflower Park, Southampton
A German style Oktoberfest event in Mayflower Park (we assume in a tent) with oompah bands, sausages, schnitzels & pretzels, and beer - which we expect to be all keg. 'Standing' tickets £11, 'seating' £22. See www.oktoberfestsoton.com
• Fri 26/10/2018
– Sat 27/10/2018
Romsey Round Table Beer Festival
Crossfield Hall, Romsey SO51 8GL
The 2nd Romsey Round Table Beer Festival. 20+ beers & ciders, food including pizzas, plus live music. Open 18:30 – 23:00 each evening, entrance £10, includes commemorative glass & some beer tokens. Proceeds go to support charities and good causes in Romsey and Chandler's Ford - £2000 was raised last year. See their Facebook page for details www.facebook.com/pg/RomseyRT/events or email beerfestival@rt484.org.uk
• Fri 26/10/2018
– Sat 27/10/2018
Oktoberfest Portsmouth
Guildhall Square, Portsmouth PO1 2AB
In a big tent on Guildhall Square, the times last year were 18:00 – 23:00 Friday and 12:00 – 17:00 & 18:00 – 23:00 Saturday. Tickets from £16.50. A Bavarian style beer festival so expect sausages, pretzels & keg beer. See www.oktoberfestportsmouth.co.ukfor all details.
• Fri 26/10/2018
– Sun 28/10/2018
Queen's Hotel, Gosport
143 Queens Road, Gosport PO12 1LG
Annual beer festival. Food available Friday & Saturday (if it's the same as last year). Come along and help celebrate Sue's 35 years at The Queens – from 16:30 Friday, 11:30 Saturday & 12:00 Sunday. 12 casks on stillage plus six on handpump plus some real cider & perry. Not too much on their website yet cliveluff.wixsite.com/queenshotel
• Sat 27/10/2018
20th Denmead Beer Festival
Denmead Community Centre, School Lane, Denmead, Hampshire, PO7 6LU
19:00 – 23:30. Over 20 real ales, plus a selection of wines, cider and soft drinks. Live music, raffle & barbecue. Tickets £10 includes souvenir glass tankard & complimentary drink. See www.denmeadca.com/beer-festival-2018.html.
• Sat 27/10/2018
Oktoberfest Isle of Wight
Ventnor Winter Gardens, Pier Street, Ventnor, Isle of Wight PO38 1SZ
Another Oktoberfest with Bavarian drinking, eating & oompah. One big session 11:00 – 02:00 and free entrance. See theventnorwintergardens.com/whatson/oktoberfest
• Sat 03/11/2018
Square & Compass Annual Cider Festival 2018
Square & Compass, Worth Matravers (nr. Swanage), Dorset BH19 3LF
Annual cider festival with a great selection and variety of ciders and perries from all over Britain. There will be cider pressing demonstrations during the day, and apple identification and freshly made apple juice. A bit of music too. See www.squareandcompasspub.co.uk/what-s-on/898/cider-festival.html
• Fri 09/11/2018
– Sun 11/11/2018
The Crofton, Hill Head
48 Crofton Lane, Hill Head, Fareham, PO14 3QF
The Crofton 15th Anniversary Ale Festival from 16:00 on Friday with up to 22 real ales, plus some cider and perry. Food available. Live music Saturday. See the pub's website thecrofton.co.uk/events or their Facebook event www.facebook.com/events/1516516758447993
If you know of any more non-CAMRA beer festivals in our branch area then please email the details to us.