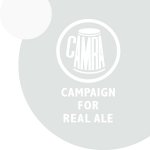 Beer Festivals
Southern Hampshire CAMRA has been running Southampton Beer Festival since 1997. The first 20 events were at Southampton Guildhall and in 2017 Southampton Beer Festival moved to St Mary's Stadium.
In 2010 we added to this by organising an Autumn Festival, in Woolston, appropriately called Woolston Beer Festival. We repeated this the next year and it has become annual event.
In 2011 we held Winchester Real Ale and Cider Festival at the end of March, returning a CAMRA beer festival to Winchester Guildhall after a gap of 28 years. This was another big success and the repeat events since then have been equally so.
All the staff at our beer festivals are volunteers. Many members of Southern Hampshire CAMRA also volunteer their time to work at the Great British Beer Festival each year.
Some of our aims in running beer festivals are:
To serve customers quality cask conditioned real ale.
To promote real ale to the local community, therefore increasing its popularity.
To promote membership of CAMRA, the Campaign for Real Ale.
If you'd like us to email you and let you know when we're holding beer festivals then join our "beerfests" mailing list and we'll keep you informed!
Salisbury Winterfest XXII – 25th & 26th January 2019
Royal British Legion Club, 11 Endless Street, Salisbury SP1 1DL
Open Friday 18:30 – 23:00, Saturday 11:00 – 15:30 and 18:30 – 23:00. All tickets £6, including glass & souvenir programme. Tickets on sale from mid November. Run by Salisbury & South Wilts CAMRA.

31st Dorchester Beerex – 1st & 2nd February 2019
Corn Exchange, North Square, Dorchester DT1 1HF
Open Friday & Saturday 11:00 – 16:00 and 18:30 – 23:30. All sessions £10. Admission includes commemorative glass plus two ½ pints. Run by West Dorset CAMRA.

Gosport Winterfest XXVII – 22nd & 23rd February 2019
Thorngate Halls, Bury Road, Gosport PO12 3PX
Three sessions: Fri 12:00 – 15:00 special networking/preview session £20.00 including free buffet; Fri 18:00 – 23:00 & Sat 11:30 – 20:00 both £9 including live entertainment and free half pint. Reduced entry from 16:00 on Saturday £3 without the entertainment or half pint. Run by Portsmouth & South East Hampshire CAMRA.

For CAMRA festivals over the whole of the UK see the main CAMRA website

Non-CAMRA Beer Festivals
Many beer festivals take place in our branch area, or nearby, that are not CAMRA beer festivals. Despite being unable to endorse these events, we believe that any beer festival that sells quality cask-conditioned real ales should be supported (see you there!). The information given here is purely for the benefit of readers, and is accurate to the best of our knowledge.
To get your beer festival listed here send an email to beerfestivals@shantscamra.org.uk
• Fri 21/12/2018
– Sat 22/12/2018
Portsmouth Beer Festival
Portsmouth Guildhall, Guildhall Square, Portsmouth PO1 2AB
"Christmas Sessions" Friday 18:00 – 23:00, Saturday 12:00 – 17:00 & 18:00 – 23:00. Tickets around £14 to £15 including booking & delivery fees, includes souvenir glass, programme & beer token. Entertainment each session. See portsmouthbeerfestival.wordpress.com
• Fri 11/01/2019
– Sat 12/01/2019
Westy Beer Festival
West End Centre, Queens Road, Aldershot, GU11 3JD
Now in its 6th year. Friday 19:00 – 23:00; Saturday 12:00 – 16:00 & 18:00 – 23:00. Usually over 50 beers and ciders plus live music. Tickets from £5 per session, advance tickets have been needed for previous events. Keep an eye on www.westendcentre.co.uk/event/westy-winter-beer-festival for more details.
If you know of any more non-CAMRA beer festivals in our branch area then please email the details to us.