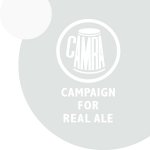 Beer Festivals
Southern Hampshire CAMRA has been running Southampton Beer Festival since 1997. The first 20 events were at Southampton Guildhall and in 2017 Southampton Beer Festival moved to St Mary's Stadium.
In 2010 we added to this by organising an Autumn Festival, in Woolston, appropriately called Woolston Beer Festival. We repeated this the next year and it has become annual event.
In 2011 we held Winchester Real Ale and Cider Festival at the end of March, returning a CAMRA beer festival to Winchester Guildhall after a gap of 28 years. This was another big success and the repeat events since then have been equally so.
All the staff at our beer festivals are volunteers. Many members of Southern Hampshire CAMRA also volunteer their time to work at the Great British Beer Festival each year.
Some of our aims in running beer festivals are:
To serve customers quality cask conditioned real ale.
To promote real ale to the local community, therefore increasing its popularity.
To promote membership of CAMRA, the Campaign for Real Ale.
If you'd like us to email you and let you know when we're holding beer festivals then join our "beerfests" mailing list and we'll keep you informed!
For CAMRA festivals over the whole of the UK see the main CAMRA website

Non-CAMRA Beer Festivals
Many beer festivals take place in our branch area, or nearby, that are not CAMRA beer festivals. Despite being unable to endorse these events, we believe that any beer festival that sells quality cask-conditioned real ales should be supported (see you there!). The information given here is purely for the benefit of readers, and is accurate to the best of our knowledge.
To get your beer festival listed here send an email to beerfestivals@shantscamra.org.uk
• Wed 22/01/2020
– Sun 26/01/2020
Wheatsheaf, Titchfield
1 East St., Titchfield, PO14 4AD
Winter Beer Festival. A selection of winter ales, porters & lighter beers plus some cider. Keep an eye on www.wheatsheaftitchfield.co.uk for more details.
• Fri 07/02/2020
– Sun 09/02/2020
Owl's Nest, West Parley
Owl's Nest, 196 Christchurch Rd, West Parley, Ferndown BH22 8SS
Pie & Ale Festival 2020. From Friday lunchtime until Sunday night with live music on Saturday night and Sunday early evening. 18 real ales and 8 ciders plus the Owl's famous homemade pies. See www.theowlsnest-westparley.com/pie-ale-festival-2020
• Fri 21/02/2020
– Sat 22/02/2020
Alton Winter Beer Festival
Alton College, Old Odiham Road, Alton GU34 2LX
Two sessions: Friday 19:00 – 23:00 and Saturday 11:00 – 18:00, tickets £7.50, advance purchase is essential. Normally there are over 50 real ales all at £3 a pint plus ciders, local wine, live music & good food. Glasses are not provided so you must bring your own. Details are on www.altonbeerfestival.org.uk and tickets go on sale on 2nd January 2020.
• Sat 22/02/2020
Ashcroft Ale Festival
Ashcroft Arts Centre, Osborn Road, Fareham PO16 7DX
Annual winter Ashcroft Ale Festival, two session, afternoon from 12:00 and evening from 18:00. Tickets £7.50 in advance. A wide selection of local cask ales and traditional ciders. See www.ashcroft.org.uk/event/ashcroft-winter-ale-festival-2020 for afternoon session and www.ashcroft.org.uk/event/ashcroft-winter-ale-festival-2020-evening for evening session.
• Fri 28/02/2020
– Sun 01/03/2020
Rose in June, Portsmouth
102 Milton Road, Copnor, Portsmouth PO3 6AR
Annual winter beer festival with 10 beers and 6 ciders. See www.theroseinjune.co.uk/winterbeerfest.html or www.theroseinjune.co.uk/socialevents.html for details.
• Sat 07/03/2020
Vibrant Forest Brewery
Unit 3, The Purlieu Centre, Hardley Industrial Estate, Hardley, Hythe SO45 3AE
A Spring Gathering at the brewery from 12:00 to 20:00. There should be a full range of beers including and a food stand as well. It will be a ticketed event. See www.vibrantforest.co.uk/events when it's been updated or www.facebook.com/events/2735578106527769 if you do Facebook.
• Sat 09/05/2020
Beer, Bricks and Buses
Brickworks Museum, Swanwick Lane, Swanwick, SO31 7HB
The 4th Bursledon Brickworks beer festival. This is a holding page, following details are from last year's festival: Tickets £7 advance only and went on sale on 1st March, but have sold out already. Session is 12:30 – 17:30. The museum opens at 12:00. There will be a heritage bus service from Swanwick station. See www.bursledonbrickworks.org.uk/events.php for all details.
If you know of any more non-CAMRA beer festivals in our branch area then please email the details to us.