New Forest Pub Guide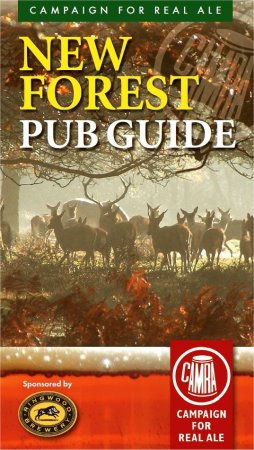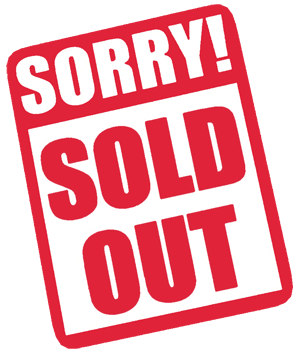 Update April 2015
Having published the New Forest Pub Guide in summer 2011, we have now sold our last copy. We know that you can still (for now) buy brand new copies from CAMRA's online shop and that there are second-hand used copies available on Amazon Marketplace.
Thanks to those who have bought a copy already for making this guide such a popular guide book.
If you're interested in finding information about pubs in the New Forest and beyond then please visit CAMRA's free online pub guide WhatPub.com on your PC or mobile device.
Introduction
When the New Forest National Park was created we saw the need for a guide to its pubs. This guide lists every pub and hotel bar (190 of them), open to non-resident visitors, within the combined areas of the New Forest District Council and National Park. Amongst other things, the full-colour guide contains:
Pubs & Inns
Pub Facilities
Breweries & Beers
Opening hours
Public Transport information
Detailed area maps
Fold-out area map
See below for where you can buy the guide.
Point of Interest (POI) file for Satnav devices
We've produced a POI files for compatible TomTom, Garmin and Navman sat-nav devices (please check that your device is capable of supporting custom POIs before attempting to install). This is a free add-on to the pub guide and will only give you the address details and location of each pub in the guide's area. The files that you need to copy onto your Sat Nav device are contained within a compressed "zip" folder - it is the contents of this zip folder that you need to install on your device, not the zip folder itself.
Installation instructions for each device are the same as those for the Good Beer Guide on your Sat Nav, other than the names of the POI files that you're copying on ("NewForestPubs", instead of "GBG20XX"). These can be downloaded from the GBG Sat Nav webpage or by clicking your Sat Nav type: TomTom, Garmin, or Navman (opens in new window).
If you have any problems, please email newforest-poi@shantscamra.org.uk for help.
Can I help sell the guide?
Yes! If you'd like to help us sell guides to pubs and other outlets, please simply send an email to newforest@shantscamra.org.uk. We're all volunteers and many hands make light work. Thank you in advance for volunteering.
Where Can I buy the guide?
The guide is available online, in person and by post, as detailed below.
Online
The New Forest Pub Guide can be purchased online at:
In person
We have sold copies of the guide to pubs in and around the New Forest area so that they can sell them on. We've also selling to other venues outside the New Forest Pub Guide area. The following venues have agreed to stock the New Forest Pub Guide (and have not been reported to have run out: please let us know if a venue has run out - last updated 07/11/2011):
Within the New Forest Pub Guide area

Avon: Tyrrells Ford
Ashford: Augustus John
Beaulieu: Montague Arms Hotel
Blackfield: B&B Stores, 35-37 Hampton Lane
Blackfield: Blackfield Newsagents & Post Office
Boldre: Red Lion
Bransgore: Carpenters Arms
Bransgore: Three Tuns
Brockenhurst: Rose & Crown
Brockenhurst: Foresters Arms
Buckler's Hard: Master Builder's Hotel
Burley: Burley Post Office
Burley: Burley Gift Shop
Cadnam: White Hart
Calshot: Spinnaker Bar
Downton (Hampshire): Royal Oak
East Boldre: Turfcutters Arms
Eling: Anchor Inn
Eling: King Rufus
Eling: Village Bells
Emery Down: New Forest Inn
Everton: Crown Inn
Fawley: Jolly Sailor
Fordingbridge: Ship Inn
Fritham: Royal Oak
Godshill: Fighting Cocks
Holbury: Old Mill
Hythe: Ebenezers
Hythe: Gleneagles
Hythe: Hobbits
Hythe: Traveller's Rest
Landford: Landford Poacher
Langley: Langley Tavern
Linwood: High Corner Inn
Linwood: Red Shoot Camping Park Shop
Linwood: Red Shoot Inn
Lymington: Borough Arms
Lymington: Bosun's Chair
Lymington: Kings Head Inn
Lymington: Wistaria
Lyndhurst: Mailman's Arms
Lyndhurst: Waterloo Arms
Marchwood: Pilgrim Inn
Milford-on-Sea: White Horse
Minstead: Trusty Servant
Netley Marsh: White Horse
North Gorley: Royal Oak
Pennington: Wheel Inn
Ringwood: Finns
Ringwood: Lamb Inn
Rockbourne: Rose & Thistle
Sopley: Woolpack
Sway: Hare & Hounds
Tiptoe: Plough Inn
Winsor: Compass Inn
(more to follow – waiting to receive updates from our volunteers!)
Outside the New Forest Pub Guide area

Braishfield: Wheatsheaf Inn, Braishfield Road, SO51 0QE – 01794 367737
Romsey: Romsey Beer Emporium, 15 Bell Street, SO51 8GY – 01794 517764
Romsey: Cromwell Arms, 23 Mainstone, SO51 8HG – 01794 519515
Romsey: Flack Manor Brewery, Romsey Industrial Estate – 01794 518520
Romsey: Tourist Information & Heritage Centre, 13 Church Street – 01794 512987
Southampton: Bitter Virtue Off Licence, Cambridge Road – 023 8055 4881
Southampton: Waterloo Arms, Waterloo Road – 023 8022 0022
Southampton: Waterstone's Bookshop, West Quay, Southampton – 0843 290 8595
Twyford: Stone, Vine & Sun (Wine Merchants), 13 Humphrey Farms, Hazeley Road, SO21 1QA – 01962 712351
(more to follow – waiting to receive updates from our volunteers!)
We plan to have this data displayed on a Google Map at some point.
If this list is not up-to-date, please email us the details so that we can update it.
By post (cheques only)
Those unable to access any of the outlets in person and unable to buy online from the CAMRA Online Shop or Amazon.co.uk can buy the New Forest Pub Guide by post. A cheque, made out to "Southern Hampshire CAMRA" should be sent to:
New Forest Pub Guide, 17 Lumsden Avenue, Southampton, SO15 5EJ.
Please be sure to include your address and (in case of queries) a contact telephone number and/or email address.
The value of your cheque should be as in the table below - we are providing postal sales at cost price.
| Number of copies | Price per copy | Packaging | Postage (1st Class) | Postage Type | Total Price |
| --- | --- | --- | --- | --- | --- |
| 1 | £5.99 | £0.50 | £1.20 | Large Letter | £7.69 |
| 2 | £5.99 | £0.50 | £2.70 | Packet | £15.18 |
For larger quantities of copies, please email newforest-postals@shantscamra.org.uk for a quotation. For 3 or 4 copies we'll discount each copy by 50p. For 5 or more copies we'll discount each copy by £1. Further discounts per copy can be discussed for large quantities.
Updates
The following table contains the updates to the New Forest Pub Guide that we are currently aware of. If you have found something not listed below then please email us the details.
This section is no longer being updated - please see https://whatpub.com/ for CAMRA's latest published pub information.
Page
Name
Location
Parish
Correction
Corr. Date
–
Cave
Milford-on-Sea
Milford-on-Sea
Missing off licence: The Cave is a new off licence, which was formerly a Threshers, and stocks Bottle Conditioned Beer to drink in or take away. It is located here.
01/07/2013
–
Six Bells
Lymington
Lymington & Pennington
Missing pub: The Six Bells is a new pub, converted from a furniture shop. It is a Wetherspoons free house, opened its doors on 19th February 2013, and is located here.
01/07/2013
–
Railway Hotel
Ringwood
Ringwood
Missing pub: The Railway Hotel, Hightown Road, Ringwood was closed when we surveyed the New Forest pub guide. We were informed that it was unlikely to re-open so excluded it from the guide. It has now re-opened as a free house, and is located here.
15/06/2011
8
Botley Brewery
Botley, Hampshire
–
Correction: The sentence on cider is incorrect and should be ignored.
25/08/2011
9
Island Brewery
Shalfleet, Isle of Wight
–
Missing brewery: This brewery should have been included in the guide. Further details on the Island Brewery can be found here.
10/07/2011
17
Red Lion
Boldre
Boldre
Accommodation update: The Red Lion now offers accommodation in the form of weekly lettings of a self-catering appartment "above the pub". See http://abovethepub.co.uk/ for more details.
18
Fleur de Lys
Pilley
Boldre
Pub Details Update: Reopened very recently under new management after renovation, and it now has a more restaurant-y feel to it.
Real Ales Update: Currently only serving Ringwood beers.
With thanks to Paul Bryan Roberts for the feedback
xx/09/2013
27
Brookleys
Brockenhurst
Brockenhurst
Deletion: Now a café.
22/08/2011
36
Coach and Horses
Cadnam
Cadnam
Pub Details Update: Reopened after being closed for six months with a 'for rent' sign outside. It has been renovated but retains its previous character.
Website update: The pub now has its own web site http://coachandhorsescadnam.co.uk/.
With thanks to Paul Bryan Roberts for the feedback
xx/09/2013
37
White Hart
Cadnam
Cadnam
Currently closed for renovation. Reopening late October 2013.
With thanks to Paul Bryan Roberts for the feedback
xx/09/2013
37
Empress of Blandings
Copythorne
Copythorne
Website update: The pub's website is now http://empressofblandings.co.uk/.
22/08/2011
42
Bridge Tavern
Holbury
Denny Lodge
Closed 2011. Reopened 2011. Closed 2012. Currently boarded up, with the freehold up for sale.
With thanks to Paul Bryan Roberts for the feedback
xx/08/2013
50
Old Mill Inn
Holbury
Fawley
Description correction: Thai Kitchen Wednesday and Sunday evenings. No food other days.
With thanks to Paul Bryan Roberts for the feedback
xx/07/2013
50
Langley Tavern
Langley
Fawley
Description correction: Food is no longer being served, but may return in the future.
11/11/2011
56
Three Bells
Hordle
Hordle
Telephone number correction: 01425 610265.
14/03/2012
57
Foresters Arms
Frogham
Hyde
Opening hours correction: 1100-1500, 1800-2300 Mo, We-Sa; 1100-1500, 1800-2230 Su.
Refurbished and reopened under new management. Still a Wadworth's pub but no longer decorated with frogs.
With thanks to Paul Bryan Roberts for the feedback
xx/05/2013
58
Three Lions
Stuckton
Hyde
Opening hours correction: 1200-1400, 1900-2100 Tu-Sa; 1200-1400 Su.
03/08/2011
68
Brasserie Gerard
Lymington
Lymington and Pennington
Name change: Now La Viña, a Spanish restaurant and tapas bar.
09/03/2012
73
Longs Bar
Lymington
Lymington and Pennington
Closed
09/03/2012
75
Tollhouse Inn
Lymington
Lymington and Pennington
Closed again. The freehold is currently for sale.
Previously: Re-opened January 2012 / Closed: Pub currently closed, apparently due to smoke damage following a small fire.
With thanks to Paul Bryan Roberts for the feedback
xx/xx/2013
78
Coburns
Lyndhurst
Lyndhurst
Deletion: Now a Thai restaurant.
10/07/2011
79
Crown Stirrup
Lyndhurst
Lyndhurst
Pub Details Update: The pub has changed management, which has resulted in new painted signage. Real Ale & Cider Update: Two Real Ales being served, but not necessarily from Ringwood. The cider is no longer necessarily from the New Forest.
With thanks to Paul Bryan Roberts for the feedback
xx/07/2013
82
Mill
Lyndhurst
Lyndhurst
Name change: Now called the White Rabbit.
01/02/2012
86
Belle Epoque
Milford-on-Sea
Milford-on-Sea
Deletion: Converted into a bistro / restaurant called "The Raft". We have not yet confirmed if visitors can buy an alcoholic drink without food.
10/07/2011
89
Trusty Servant
Minstead
Minstead
Opening hours correction: 1130-2300 Mo-Sa; 1200-2230 Su.
Real Ales correction: Flack Manor: Double Drop; Ringwood: Best Bitter, Fortyniner; one guest.
27/07/2011
90
White Horse
Netley Marsh
Netley Marsh
Thai food is now served daily, except Mondays.
With thanks to Paul Bryan Roberts for the feedback
xx/09/2013
91
Oak & Yaffle
Ashley
New Milton
Closed
09/03/2012
97
Cuckoo Inn
Hamptworth
Redlynch
Opening hours correction: 1200-1430, 1730-2300 Mo-Fr; 1130-2300 Sa; 1200-2300 Su.
17/07/2011
101
Finns
Ringwood
Ringwood
Opening hours correction: 1100–2300 Mo-Th; 1100–0100 Fr–Sa; 1100–2300 Su.
08/03/2012
106
Rose & Thistle
Rockbourne
Rockbourne
Telephone number correction: 01725 518236
15/02/2012
107
Tyrell's Ford
Avon
Sopley
Opening hours correction: 1030-2330
19/02/2012
108
Sopley Mill
Sopley
Sopley
Deletion: Now a wedding venue
Website update: The venue's website is now http://www.sopleymill.co.uk/.
With thanks to Paul Bryan Roberts for the feedback
xx/07/2013
112
King Rufus
Eling
Totton and Eling
Reopened under new ownership on the Saturday of the August 2013 Bank Holiday weekend. Real Ale still being served.
With thanks to Paul Bryan Roberts for the feedback
xx/08/2013
118
Rockingham
Canada
Canada
Closed.
With thanks to Paul Bryan Roberts for the feedback
xx/xx/2013