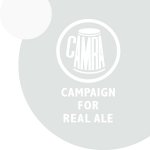 Beer & Pub Reports
We use beer and pub reports as our mechanism for performing continual monitoring of pubs. These written reports are fundamental to our selection of pubs for the Good Beer Guide.
You may print out the beer reports form and send your reports to Ray Massey, 'White Heather', Winchester Road, Crampmoor, Romsey, SO51 9AL.
If sending by email, then the Beer Report template is the best way. Email to Beer Reports
Alternatively, you may use the on-line National Beer Scoring System. This can be accessed directly via the pub's entry on Whatpub.com. This is the same scoring system but, importantly, there is no field for nominating our local pubs for the Good Beer Guide, or for making general pub comments. If you use the NBSS and wish to nominate a pub in our area for the next Good Beer Guide selection meeting, please send an email with details to Pub Reports or make it very clear in 'comment for beer scored' (under 'advanced options') that you want to nominate the pub.
Tasting Cards
The Hampshire Tasting Panel is a group of trained volunteers who visit pubs and complete tasting cards for the beers that they taste. Tasting panels around the country collate the collected data to categorise and as one of the many inputs to the Champion Beer of Britain competition.
Tasting cards can be submitted online through the Electronic Tasting Card.