Hop Press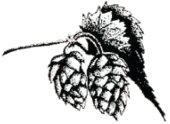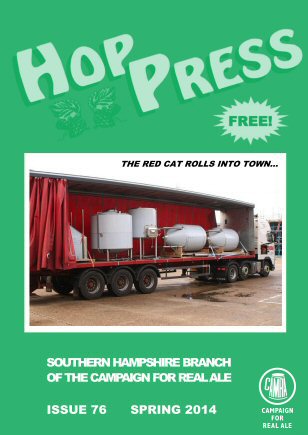 Issue 76 – April 2014
Go to Previous Hop Press Browse for another Hop Press
Go to Next Hop Press
Contents
We can hardly start this edition without a reference to this year's budget. Last year finally brought a pause in the inexorable, beyond inflation, rise in excise duties on beers – more than 40% increase in just five years. This year, however is much more significant as the whole 'escalator' concept has been scrapped, this is a far more profound change than the headline '1p' cut in duty and, let us hope, might finally mean that Government is beginning to grasp the basic economies of the licensed trade.
So CAMRA congratulates Mr. Osborne for having listened to us, now that just leaves pubco reform, minimum pricing, planning (change of use) reform…
Every year CAMRA does a national beer price survey in January/February and this year it was very noticeable that a considerable number of pubs had the same prices as a year ago – this is probably the real result of last year's one penny excise cut; it was not enough to provoke actual price reductions at the bar but it provided a considerable psychological barrier to any possible increases during 2013. It is to be hoped that the current cut and the promise of future stability will herald in an era, totally unfamiliar in generations, of stable prices in our pubs – there are still a few of us who remember when the pint at 'one and eight pence' seemed like one of nature's constants!

Each year, predictably, the first of April brings a crop of newspaper stories of ever increasing absurdity; intended to fool the gullible but usually with at least one give-away clue to be recognised by the worldly-wise. This year however I believed that this age-old formula had finally been abandoned when reading a story too ridiculous to be credited by anyone and published some days after the first of April. The story emanated from the normally sensible campaigning charity 'Drinkaware,' a group concerned with combating excessive, unhealthy drinking; something I presume most Hop Press readers would support.
But they now seem to be partaking of some much wackier substances as they are (according to a press release of April fourth) calling for legislation to be brought in that would force every glass used by any pub, restaurant or bar to be marked with lines showing the volumes that 'alcohol units' of drinks of various alcoholic percentages would occupy: for a pint perhaps two lines, one at one unit and one at two units of a 4% bitter. How this would help anyone using said glass for a 7.5% cider is beyond us…
So absurd did this story appear that I was compelled to visit their website for confirmation and it seems that the 'reasoning' behind it would be to reduce public confusion on the subject of the alcohol unit! Readers will not be surprised to hear that the trade considers the idea to be 'barmy.' The introduction of legislation seems somewhat unlikely.

March has passed with another splendid Winchester Beer Festival completed. Over one hundred CAMRA volunteer staff served 2840 customers with well over ten thousand pints of real ale and cider. The happy drinkers voted for their choice of 'Favourite Beer of the Festival' and result was a resounding success for Winchester 's new Alfred Brewery; the result was:
1st Alfred's Winchester Pale Ale
2nd Titanic (Stoke on Trent ) Plum Porter
3rd Alfred's Gold Wyvern
Founder Steve Haigh can be justly pleased!
The next date for your diary is our Southampton Festival. Once again in the surroundings of the Southampton Guildhall it is a week earlier than usual this year, running from Thursday, May 29th to Saturday, May 31st . Tickets are already on sale and it is very advisable to buy yours in advance as some sessions will (if previous years are a guide) probably sell out before the day. Tickets are available from:
The Bitter Virtue off-licence, Cambridge Rd, Southampton 023 8055 4881
Waterloo Arms, Waterloo Rd , Freemantle, Southampton 023 8022 0022
Guide Dog, Earls Rd , Bevois Valley, Southampton 023 8022 5642
Romsey Beer Emporium off-licence, Bell St, Romsey 01784 517764
The Guildhall Box Office, Southampton 023 8063 2601
Or e-mail your enquiries to: tickets@southamptonbeerfestival.org.uk
The evening entertainment this year is the Mary Jane, a Celtic folk/rock band, on Friday and the ever popular Silver Beatles on Saturday. Catering will be provided by Earl Catering of Winchester who will be operating a hot and cold service throughout each session.

Readers will surely have seen many press reports along the lines of: "26 pubs close every week." The figure 26 has become almost a mantra. This was the case in 2012 and 2013, Currently, though, the number is an even more alarming 28 and as a sub-statistic of this 2 of these each week are lost as conversion to convenience stores.
CAMRA believes that enough is enough and that it is urgent to get some Government action to try to staunch the haemorrhage. It can only be done by central Government closing the known loopholes in the planning regulations and one way to bring this about is to persuade councils to submit proposals under what is known as The Sustainable Communities Act. This act, part of the administration's commitment to 'localism,' is intended to allow people to demand Government action to help a community overcome difficulties.
The act is a good tool in this instance because it does not allow a simple answer of 'no' the Government must engage in a consultation process with an independent adjudication panel.
CAMRA has written to all local authorities asking them to submit an application on saving pubs to Westminster , our proposal is:
"That the Government help protect community pubs in England by ensuring that planning permission and community consultation are required before community pubs are allowed to be converted to betting shops, supermarkets and pay-day loan stores or other uses, or are allowed to be demolished."
So far 32 councils nationally have taken us up and backed the proposal, however, in the Southern Hampshire branch's area only Southampton City Council is included. So come on Winchester , Eastleigh, Test Valley and New Forest , get on with it!
---
---
Hop Press index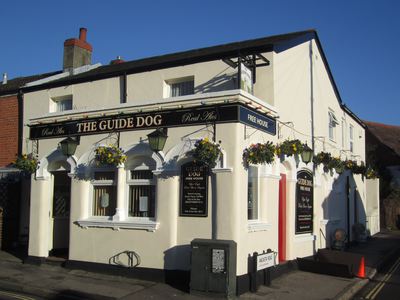 The Guide Dog – Southern Hampshire Pub of the Year 2014
Every year members of Southern Hampshire CAMRA vote for their 'Pub of the Year'. This year the award goes to The Guide Dog, Bevois Valley, Southampton. The winner of the local Pub of the Year is then put forward for the Wessex Regional, and if successful, National, Pub of the Year awards.
The Guide dog has won the local award on a number of occasions in recent years and in 2010 also won the Wessex Region Pub of the Year award.
Other recent winners of Southern Hampshire CAMRA Pub of the Year have been the Black Horse, West Tytherley and the Wheatsheaf, Shedfield.

---
---
Rob Whatley

Southampton: Bitterne Park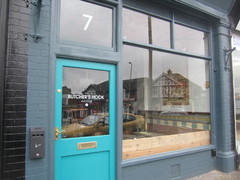 The Butcher's Hook, Bitterne Park
Although closures in Southampton continue, there are many good news stories to report on the local pub scene. As many readers will have already discovered, the Butcher's Hook micro-pub in the former Tiger Lily florist premises at Bitterne Triangle opened at the end of February. The micro-pub was packed in the first days of trading, so much so that the main problem for owners Anthony Nicholls and Daniel Richardson was making sure that they had enough beer available for the thirsty punters. On several occasions in the first weeks they needed to close for a day whilst new stocks were prepared! The Butcher's Hook is not open every day so it is best to check their facebook page for the opening times before you visit. Pictures and a review appear elsewhere in this issue.
The nearby Bitterne Park Hotel reopened around the same time following a period of closure during which there were fears for its future. It is being run by Sharlene Warner who used to run the Castle at Midanbury.


Southampton: Sports Centre
Also finally reopened is the View at the Sports Centre. The former Sporting View underwent an extensive refurbishment, having been closed for 18 months.


Southampton: Lordswood
Readers will recall that one of only a few pubs in the area, the Woodman, closed in 2012 and then reopened as a Tesco store. In an ironic twist, the shop has now lost its licence to sell alcohol after being caught on three different occasions selling alcohol to children.


Southampton: Licensing department
Southampton City Council has been looking into ways of giving more protection to pubs so that it is more difficult to convert them to alternative uses. It submitted a request to the Government for a change in the law to stop pubs being converted to shops or takeaways without having to apply for planning permission for a change of use. Unfortunately this request was rejected. Another option being considered is an 'Article 4 Direction' to ensure that planning permission is required for pub conversions.
In another licensing related move, the council is considering the option of imposing a night time tax on those licensed premises that have a late night alcohol licence extending into the small hours. The argument presented by the council is that it will help to pay for the extra policing and other costs that are incurred as a result of the extra activity that these extended hours create. The Giddy Bridge in London Road recently applied for extended opening hours to 7am to 12.30am. The application was rejected.


Southampton: Bitterne
Another option for those looking to protect their pubs is to make it an 'Asset of Community Value.' The locals of the Bittern pub attempted to do this but unfortunately they were just too late as the owners, Punch Taverns, had already exchanged contracts with McDonalds. The pub is still open for trading and has continued to raise much money for charity. The initial planning application from the burger chain was rejected by city planners but a new application or appeal is likely to follow.


Southampton: Bassett
Attempts were made to retain the Stoneham Arms in Bassett as a pub. Despite these efforts, owners Enterprise Inns decided on the option of selling the premises to the Co-op to become yet another convenience store. The Co-op already had a smaller outlet nearby, which will close.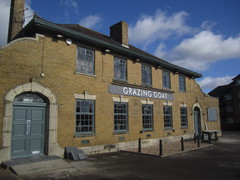 The Grazing Goat, Highfield

Southampton: Highfield
There is better news from nearby Highfield, where the once eponymous pub has now reopened as the Grazing Goat . The pub, which has undergone a £350,000 refurbishment, is now more food focussed and had Doom Bar and Wallops Wood on offer on the opening night.


Southampton: Shirley
Although building work started on the former Park Hotel some time ago, revised plans have been submitted to further extend the building to create more flats on the site.


Southampton: Maybush
The Bush Inn in Wimpson Lane has finally been put out of its misery. It closed in 2010 and is now to be demolished to make way for six houses and three flats.


Southampton: St Mary's
In St Mary's the former New York, New York nightclub and McCluskey's Bar buildings are being replaced by 44 flats.


Southampton: Bevois Valley
In 1989 Tony Court and Sue Rossiter purchased the Crown and Sceptre pub in Bevois Valley . They are now celebrating 25 years at the venue that is best known for its Dungeon cellar nightclub but also features Xcalibar at street level.


Southampton: Town Quay
The city's mayor, Ivan White made a trip to the Dancing Man Brewery at the Platform Tavern where he initiated a special brew of a 5% golden ale to mark the fiftieth anniversary of Southampton being granted city status. To accompany the Maris Otter malt from barley grown in Hampshire token samples of other fermentables from six continents were added to recognise the city's world-wide trading roots.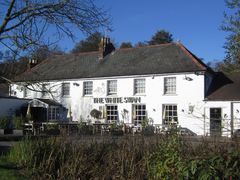 The White Swan, Mansbridge

Southampton: Mansbridge
While many pubs are currently closed with their future use uncertain, there are also a number of pubs that have had to close or have lost trade in recent months as a result of the weather. One of the worst affected has been the White Swan at Mansbridge, which is no stranger to unwanted water features. It closed in January but was able to reopen after just a few days. Unfortunately the continuing wet weather forced a further closure in February. Owners Orchid Inns have earmarked £40,000 to boost the flood defences.


Totton
As part of the 2003 licensing reforms, an interested party or a responsible authority can apply for a licence to be reviewed. In recent months a number of pubs in the New Forest have come under the microscope. One such is the Old Farmhouse in Totton. Police had called for a temporary closure of the pub following a catalogue of complaints about noise and violent incidents. The pub did remain open as the owners Greene King had acted to change the management and impose other changes to the way the pub is run in advance of the review.
There no danger of customers of the Swan being accused of rowdy behaviour as it is currently shut. Plans were submitted to convert it into an Indian restaurant but were subsequently withdrawn.


Eling
Customers at the Anchor Inn, Eling have been supporting publican Nick Williamson in his efforts to stay at the pub. Owners Enterprise Inns have advertised for a permanent licensee as at present Mr Williamson is only on a short term contract. The pub is currently thriving after many periods of closure in recent years.
Rumours of closure have led Village Bells landlady Teresa Ashley to write to the Daily Echo to refute them. The pub is continuing to trade and a Thai kitchen should be open by the time of publication. There has been an application for change of use for it to be a private dwelling but this is said to be just to boost the market value of the pub if it does close at some time in the future.


Lymington
Also facing a review from a licensing committee for not ensuring customers are of age, was the licensee of the Haven Bar and Bistro in Lymington. Various new conditions were subsequently added to the licence and the bar has been undergoing a facelift. The 'Haven' name is also now appearing on the edge of town. The Tollhouse (subject of an arson attack for which its then landlord was jailed) is now The Haven @ The Monkey House, recalling a previous name of the pub. Haven Bar owner Rob Smith is also overseeing this new venture. When it opened there was speculation that his friend, DJ Chris Evans, might be involved at some point.
The owners of Fine Food 4 Sail were also facing problems with their licence. After a four year planning battle permission has finally been granted to operate as a bar, restaurant and café.


Lymington: Pennington
The potential conversion of the former Sportsman's Arms in Pennington to yet another Tesco outlet has now occurred.


Pilley
Not licensing issues but problems between lessees and owners threatened the future of the Fleur de Lys at Pilley. Sallie and Paul Adams claimed that owners Enterprise Inns had not told them about the extent of the work that was required on the thatched pub when they took on the lease. Fortunately there has been an amicable solution and the pub was expected to reopen in early April following refurbishment.


Linwood
The Wadworth owned Red Shoot at Linwood which has its own micro-brewery (new Forest Gold, Muddy Boot, Tom's Tipple etc) has only been able to brew sporadically in the past few months. There seems to be a mysterious gremlin at work causing serial failures of the copper's heating elements. When the beers will reappear regularly is uncertain.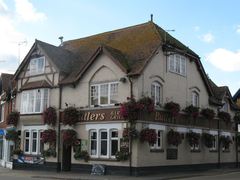 Butler's, Fordingbridge

Fordingbridge
Moving to the north west of the Forest , there was a change of licensee at Butler's Bar and Grill . The landlady quit following a series of incidents that led to a police report being made to the licensing committee. The pub is still trading but is now for sale by auction.
Another loss for local drinkers (although to an extent, self-inflicted) is the closure of the town's real ale off-licence the Bottle and Barrel in the High Street. Sadly, the owner, Simon Corlett, after persevering for more than two years, locked his shop for the last time on April 5th after being unable to reach a level of trade to compensate adequately for his outgoings.


Burgate
A little to the north, the Tudor Rose at Burgate has been closed for many months. Now an application has been made to use the listed building as a day nursery. At least it makes a change from a convenience store!


Ringwood
Permission is being sought by owners Greene King for numerous changes to signage at the Elm Tree, on the outskirts of Ringwood.


Ower
The Mortimers Arms has been undergoing a revamp over the last few months. It is the latest venture for Debbie and Duane Lewis who also run the Trusty Servant at Minstead and the New Forest Inn at Emery Down.


Sway
Also under new ownership is Sway Manor. Tim Burton-Holloway will be running the hotel with his wife Edlyn. They have a lot of previous experience in the industry and are keen to upgrade the restaurant and bar facilities.
Just along Station Road , the owners of the Silver Hind finally achieved their ambition of being able to use the decking area outside the front of the premises up to 11pm.


North Gorley
The Royal Oak at North Gorley, east of the A338 Ringwood-Salisbury road, was closed at the start of the year, a victim of the wide-spread flooding. Considerable damage ensued and it is not expected to be back open again before the third week of April.


West Wellow: Canada Common
The out-of-the-way Rockingham Arms, which has been closed for some months, has been bought by the rapidly expanding Upham Pub Company, parent company of the Upham brewery, and is undergoing extensive refurbishment. Reopening under licensees Mark and Penny Thornhill is scheduled for the end of April.
Slightly out of our area the Upham Pub Company have also acquired the imposing Wheelwrights Arms in Havant from Punch Taverns.


Hardley
Moving to the Waterside, Aileen Brogan has taken over at the Forest Home, Hardley. This is her first pub, following a long career in the civil service. A new chef has been recruited and the pub has been refurbished.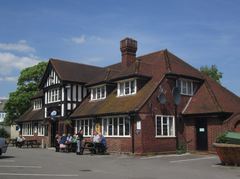 The Harrier, Hamble

Hamble
Plans have now been submitted to build 27 retirement apartments on the site of the Harrier at Hamble. Locals are still battling to keep the pub open. Developers McCarthy & Stone claim that if permission is refused the pub may well be sold to a convenience store chain. In such an eventuality, planning permission will not be required for a change of use.


Winchester
Permission has been granted for an extension to the Golden Lion on the eastern outskirts of Winchester. The changes include a new garden room for customers. Nearer to the centre of the city, planners rejected an application from owners Marstons to create a pizzeria at the Railway Inn. Rumours are also circulating that another Marston pub in the city, the Ship in Wales Street is likely to be put on the market.


Kings Somborne
The only pub in King's Somborne, the picture postcard Crown Inn has suffered from its picturesque location by being badly flooded with ground water. The kitchen, cellar and restaurant were inundated forcing a closure. Restoration and repairs are projected to last until early June when it is hoped the pub will reopen 'looking like new!'


Hursley
The King's Head also suffered flooding of the cellars and its basement function/skittle room in the recent national 'weather emergency' and was compelled to close for some days but we are happy to say that they are now back selling the beer (without the unwanted addition of floodwater.!). However there are now rumours that the pub may be on the market again.
---
---
Top of the Shops Hop Press index
Rob Whatley


One of the main reasons given for the current rash of pub closures is the increase in the number of people drinking at home because alcohol can be purchased so much more cheaply in shops. When this topic appears on TV it is usually accompanied by pictures of shoppers, struggling out of a supermarket under the weight of BOGOF cartons of some popular brand of lager or cider. Although for those of a more discerning taste the supermarket chains do offer some beers of interest, with Waitrose probably having the best choice, real beer lovers need to exercise themselves a bit more to satisfy their needs.
Filling this demand has been the emergence of off-licences that concentrate on beer, including draught beers. In our area the longest standing is Bitter Virtue, which is located between The Avenue and Portswood Road in Southampton . It was opened in 1997 and is run by long-time CAMRA members Ann Binns and Chris Brown. Alongside the 550 varieties of bottled beer there is usually a choice of two draught beers and a draught cider. Marking this shop out from many others is the extensive range of beers from Europe, with those from Belgium and Germany pre-eminent. Beers are collected from Belgium, where Chris and Ann have built up an impressive list of contacts with the country's many small breweries. These are complimented by a wide range of UK and American beers. A range of glasses, t-shirts, books and other memorabilia add to its attraction. www.bittervirtue.co.uk
The Romsey Beer Emporium was opened in Bell Street in October 2011 by Shona Pickering who had run the South Western Arms in Southampton for more than three years. However, she was ever more frustrated by the owning pub company limiting which beers she could stock and who she could buy them from. Now, at the Emporium there is a choice of more than 120 bottled ales, ciders and perries, predominantly from Hampshire and the surrounding counties but supplemented with brews from further afield. A draught beer is also available, as well as home brew equipment, books and other gifts. They also had a stall at last year's Romsey Show. Note that from April the shop will be closed on Mondays but will be open from 11–3 on Sundays. The biggest sellers are the beers from local Romsey brewers, Flack Manor. www.romseybeeremporium.co.uk
It's not just the specialist beer off-licences that are appreciating the pulling power of locally sourced products. The former Threshers in St James Road, Shirley, Southampton reopened as the Booze Shack around a year ago. Following a steady start the manager, real ale enthusiast Ian Gosney, looked to boost trade by featuring more prominently bottled beers from local breweries. This was followed up by the introduction of draught beer at the end of January. From starting with a 36 pint polypin they have rapidly moved on to shifting a nine gallon cask each week. They hope to move towards having a couple of draught beers available in the future. In recent weeks beers from Ballards, Botley, Bowman and Longstock have featured. Other locally sourced produce is on sale such as New Forest ice cream and Loosehanger cheese from Wiltshire. www.facebook.com/boozeshack
A couple of other outlets worth of mention include The Naked Grape in Alresford, which despite the wine orientated name also features a good range of bottled beers from local breweries. The Cave in Milford-on-Sea is advertised as a wine shop and bar. However, there is a range of bottled brews from the likes of Palmers, Cotleigh and Itchen Valley that can be purchased to take away or enjoyed in Sam's Bar. They have just (mid-April) held a mini beer festival with ten or so beers available to sample and take-away. www.thenakedgrape.co.uk (in construction) www.thecavemos.co.uk
Even shops from the national chains are joining in. Last year Vibrant Forest Brewery produced a special beer, Co-Hop, for the Co-op store in Ashurst. The 4.8% hoppy pale ale was brewed using Centennial and Summit hops and was launched at the start of the shop's beer festival.
The other course open to our somewhat odd notional customer, not wishing to buy his/her beer in a pub is to go directly to the brewery. A generation ago this would have been a startling suggestion, breweries were mysterious places, totally closed to the general public and only open to those in 'The Trade' who knew the secret passwords. Now many of the new small brewers have their own on-site retail shops.
Probably the oldest in our area is at the Ringwood Brewery, open six days a week, where, apart from the beers, a host of beer-related produce from 'forty-niner marmalade' to 'old thumper socks' may be acquired! In Romsey the Flack Manor Brewery has its shop, the Flak Shack open 5½ days a week, on the Romsey Industrial Estate, off Greatbridge Road . Itchen Valley Brewery in Alresford has a normal weekday hours shop but rather surprisingly their website gives no details of the many things that may be bought there. In Winchester Alfred's Brewery has a shop that opens Friday afternoon and Saturday mornings and as mentioned elsewhere in this Hop Press the new Red Cat Brewery nearby will also have its own shop. Of course this is by no means a full list, it just gives a glimpse of the terrain.
---
---
A Walk for Drinkers – Winsor to Ashurst Hop Press index
Ray Massey

With the Southampton Beer festival fast approaching, I thought that a walk close to Southampton might be appropriate. Looking at suitable pubs in CAMRA's Good Beer Guide 2014, the two pubs closest to, but not in, Southampton, are the Compass Inn in Winsor and the Forest Inn in Ashurst. The walk mostly passes through the belt of fields, copses and small settlements that separates Totton and its large estates to the east, and the New Forest proper to the west. A notable feature of this area is the large number of fine hedgerow trees, often oak; possibly due to the land being more forested in the past.
When I originally armchair-planned this walk, I intended it to be circular. But the return route would have included retracing part of the outward route; and another part was boring. So it is now a one way walk. However, I have added notes for the energetic on possible alternative return routes to Winsor; the relevant OS map is required to make sense of these notes. Both the outward and return legs have pubs providing very convenient halfway refreshment points. For full details of all the pubs mentioned please use the new CAMRA online guide to pubs: whatpub.com.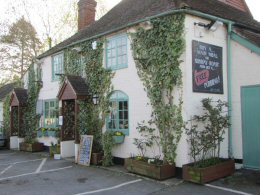 Compass Inn, Winsor
Leaving the Compass Inn in Winsor, turn left along Winsor Road , with varied housing on the left and mostly fields on the right. Turn left into Winsor Lane , opposite the immaculate yellow-painted Bushfriars House. Winsor Lane is a narrow gently bending lane, again with very varied houses. There is no pavement here, but the lane is very quiet. Indeed much of this walk uses quiet country lanes rather than footpaths; after the very heavy rainfall recently, this may be an advantage.
The lane climbs gently, and at the summit fork right into Eadens Lane . The lane descends with woods on the right, then also a thin belt of trees on the left containing a large ancient earth bank. Ignore the footpath sign on the left with a high steep slope behind it. Pass the elegant Bartley Grange on the right; note the woods on the left here showing extensive storm damage. Soon you come to a busy major road (A336: Netley Marsh to Cadnam), turn right here for a short stretch.
Take the first left turn into Bourne Road . None of the next few roads have footpaths, but luckily all are very quiet. Take the first left turn into Paradise Lane , with smart red-brick houses on the right. The lane bends, then crosses a ford (footbridge provided), there are now marshy woods on the right and fields on the left. At the T-junction, opposite The Copse Caravan Park, bend left into Bourne Lane . After The Orchard Caravan Park ignore a bridleway on the right.
Just before the lane starts to climb there is an almost hidden footpath sign on the right. The adventurous amongst you can take this path but I advise against it. The path is damp and overgrown. The navigation is not difficult except perhaps at the end, when the path is only given a very narrow margin of land between a stream and the field fence, and gets increasingly scruffy at the end. Indeed, this is a classic example of why walking in the countryside is sometimes better done on small quiet roads.
Instead of the footpath, stay on the lane, which climbs gently, bending right. Soon you will pass a small old open barn full of almost equally old farm implements; opposite, on the left is a worthy old farmyard too. These two relics are well worth seeing; so that's another reason for ignoring the previous rough path. But, suddenly, the world seems to shift forward a century or so, and you reach a bend in Woodlands Road ; together with its 50's and later ribbon development. Turn right here downhill into Woodlands. Cross a stream, and pass the sign at the end of the notorious path. Climb now, the second turning on the left is Green Close; but more important is the sight of The Gamekeeper just ahead.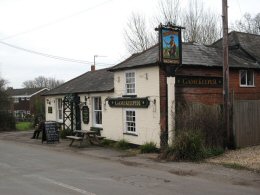 The Gamekeeper, Woodlands
After suitable refreshment turn into Green Close, and ahead you will see a footpath sign at the start of a twisty gravel track. The track leads to a smaller bending path ending at a stile made of scaffolding poles. A pleasant grassy way leads on to a second scaffold pole stile. On the right now are open fields, and a small well defined path runs beside a wire fence. When you cross an asphalt track follow the path sign around the curving edge of the field with a hedge on your left, almost unnoticed the hedge is replaced by a stream as the edge of the field. Ahead is a small yellow path marker on a well-built combined stile and bridge.
Cross the bridge and enter a delightful small wood, with the well-worn path following the stream. Gradually the path and stream curve right; there are signs of debris in the wood that suggest recent flooding. Soon the stream bends away left from the path, and then the path bends left also. After a somewhat unnecessary path sign, cross a stile by a metal gate, into more patchy woodland. Keeping the curving hedge on your right, follow the vague path across very pleasant grassland onto a broad grassy way. When the hedge bends right towards a bungalow go straight ahead to the stile in the field corner.
Cross the stile and turn left along a quiet lane, passing an electricity sub-station on the left. Just before houses on the left, turn right at the sign, over a stile into a grassy field. The path goes straight across the next three fields, and is just about discernable on the ground. Enter the large second field near a field corner over a broken stile; and exit this field at the far side over a lowered wooden fence by a lone oak tree. Exit the third field by a stile in the far right corner. Just ahead is a useful concrete bridge over Bartley Water, protected by yet more stiles!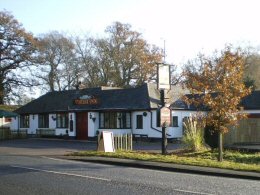 Forest Inn, Ashurst
After the bridge go straight ahead uphill aiming for the right end of the houses: look for a white signboard. Soon you will reach a pedestrian crossing over the railway. This looks a good location to watch the trains go by. Take extreme care here. Cross the double track and follow a narrow fenced path between the gardens. Turn right into Foxhills, a very quiet, mature estate road. Very soon bend left with the road, now named Whartons Lane. Climb gently at first, then more steeply. After the houses there are a few fields on the left, then woods on both sides. Suddenly you reach a major road (A35: Totton to Lyndhurst); turn right here and very soon you will reach the Forest Inn, on the other side of the road, where refreshment awaits.
Brief Notes on Possible Return Routes to Winsor: (note, the six digit numbers are all Ordnance Survey grid references).
The obvious return route is to retrace the outward route as far as near Little Fletchwood Farm (339121), but the next section to near Twigswood Farm (331127) is repetitive and boring. Better is to retrace your steps as far as Woodlands (325119) then walk north-east to the White Horse at Netley Marsh. The pub is on the corner at (331130).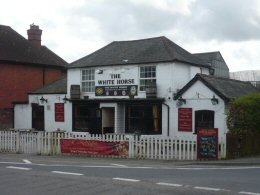 White Horse, Netley Marsh
After the White Horse, the footpath from near Meadow Farm (328130) is fine, but I could not find a sign to mark its start. The path starts from a locked metal gate secured by a large concrete block, opposite Netley Marsh Hand Car Wash, just next to a bus stop. Vane's Copse (330135) is a very nice bluebell wood, and there are interesting views to the south just before the wood. The rest of the route back to Winsor along the quiet Tatchbury Lane is obvious.
Other possible return routes are via the A35 and into the New Forest proper. But note that the west-east running stream is difficult to cross except at the footbridges marked, and the Poternsford Bridge in Woodlands Road (327109).
Buses: Route T3/T4 provides a circular hourly daytime service between Totton and Winsor (not Sundays), which passes the Compass Inn. It also passes both the Gamekeeper in Woodlands, and the White Horse in Netley Marsh. There are frequent buses between Southampton and Totton. Route 6 provides an hourly daytime service between Southampton and Ashurst (2-hourly on Sundays) and goes close to the Forest Inn.
Trains: The Southampton, Totton and Ashurst service is hourly. Ashurst Station is about 3/4 mile west of the Forest Inn along the A35, a 30mph road with good pavements.
Maps: The relevant OS 1:25,000 map is Explorer OL22 New Forest, a good-value large double-sided map.
Seasons: A walk for any time of the year: in winter the lanes will be drier than paths, and in summer there will be some but not too much shade from the trees.
Distances: From the Compass Inn in Winsor to the Gamekeeper in Woodlands is about 2 ½ miles; on to the Forest Inn in Ashurst another 2 ¼ miles and then to the White Horse in Netley Marsh another 2 or 3 miles; back to the Compass is another 2 miles.
---
---
Havant Brewery Hop Press index
Rob Whatley

Havant Brewery has just celebrated its fifth birthday, it was founded in April 2009 by husband and wife team, Mike and Caroline Charlton. The original brewery was a 'one barrel plant,' located in their domestic garage, and capable of producing 4 firkins per brew. They got off to a flying start with their 5% special bitter, Havant Finished, winning Hampshire Beer of the Year in October 2009. Not surprisingly, demand for the beers quickly grew to the extent that they were brewing four times a week. In April 2011 they designed, built and installed their own 3.5 barrel brewery, with two fermenters.
With no let-up in the demand they had to move as the brewery was beginning to take over the whole house. So in January 2013 they moved to larger premises on an industrial estate in Brockhampton Lane, Havant. Mike used to work as a plumber and he has a nephew who is a welder, which obviously helps when it comes to building a brewery. The original garage kit is still part of the brewery in the new premises. Although it is more expensive to run, sales have increased. During this year new conditioning tanks and some other changes to the kit are planned. New brews are also in the pipeline.
Although on an industrial estate, it is only a short walk from the centre of Havant. As we describe elsewhere in this edition of Hop Press , off sales can be important for small breweries. When we visited just before Christmas there was a steady stream of customers to the brewery looking to stock up for the festive period.
They are currently brewing four times a week and are in the happy position of not having to try too hard to sell their beer. The only problem is the variability of the demand. With just a few regular outlets, sales are very unpredictable week-to-week. They have now recruited a delivery driver so Mike can give more concentration to the brewing.
In addition to the aforementioned Havant Finished, there are two other regular beers. Havant Decided is a copper coloured 4% session beer while Havant Started is a 3.8% pale ale. This was originally called PO9 and was brewed to celebrate the move to the new brewery which is in the PO9 postcode sector.
Seasonal beers include Havant Herd , a 4.2% milk stout, a 5.5% Christmas beer, Havant Unwrapped and the 4.4% golden summer ale, Havant Stopped Dancing . They have also, like a number of small breweries, experimented with a wheat beer, their 4.5% Havant the Foggiest . Being still a small scale operation, with each single batch only resulting in at most fourteen 9-gallon casks, Havant can also offer to brew 'specials' for individual customers. Unlike many new breweries, the Havant beers do not feature extreme hoppiness. Mike admits to not being a big "hop head" and brews the beers he wants to drink. From the continuous growth it appears that they are beers that lots of other people also want to drink.
---
---
Butcher's Hook Hop Press index
Pat O'Neill
The Butcher's Hook, Bitterne Park Triangle

Our last issue described the background of Southampton's newest venture in the Licensed Trade – the imminent opening of the city's first 'micropub,' the Butcher's Hook at Bitterne Triangle. This innovative venture is now in being after its opening on the last day of February.
This new style in drinking truly is micro-sized – just a 4 by 9 metre rectangle of floor (less than 400 square feet in old money) has to cater for everyone and everything. Customers have the front part of the room with, on the right, several bench style tables and an empty cable reel cleverly used as a round table; about two dozen can sit there. On the left side is wide elbow-height shelf where the overflow, standing drinkers can rest their arms and pints.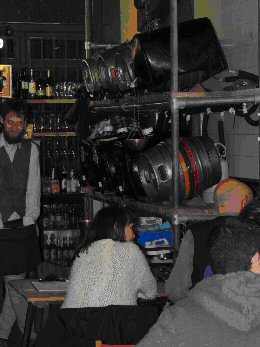 The beer supply is from the back of the shop where a robust double rack of stillage holds up to eight casks of real ale and a small amount of shelving with a small bottle cooler keeps the remarkably wide range of twenty or more (interesting) bottled beers. Somehow, the two innovators behind the venture, Anthony Nicholls and Dan Richardson have also managed to shoehorn in a few boxes of crisps, some soft drinks, a couple of wines and even two tiny kegs of the new micro-brewery 'craft-keg' beers.
The rear part of the room also houses the single uni-sex toilet – a truly splendid essential that would not be out of place in a five-star hotel.
The décor still retains much of the wall-tiling of the original butchers shop and this seems entirely in keeping with its new life, invoking thoughts of a Victorian beer-house. However, the overall impression is as if a sample portion of a typical beer festival is being re-enacted. Even the large blackboard just inside the door showing all the beers on offer is perfectly in keeping with this image.
The opening hours are not yet entirely firm but they are weekday evenings 6–11 for Wednesdays, Thursdays and Fridays and then 2–11 Saturdays and possibly Sundays although this may well be curtailed if the beer supply runs out! To be sure, a call ahead might be wise – 07912 092928, or an e-mail (dan@butchershookpub.com) could reveal the state of the beer supply.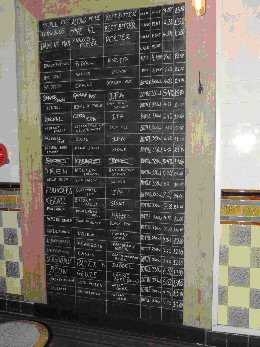 The cask beers being offered will vary day-by-day, week-by-week; in general there will be a mix of local beers and those from further off in the UK mostly from micro-brewers. At the time of our visit three were available – Triple fff's Alton's Pride, Irving's Type 42 and a porter, Snake Oil, from Southampton's own Dancing Man brewery, Awaiting their turn to come on were three beers from Derbyshire – two from Buxton brewery and one from the Raw brewery.
We wish every success to Anthony and Dan, this has got to be a winning formula. Now we need a few more entrepreneurial types in some of our other local areas to follow in their pioneering footsteps – there are hosts of unused shops.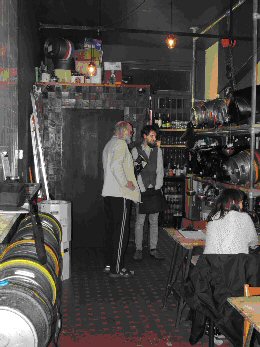 ---
---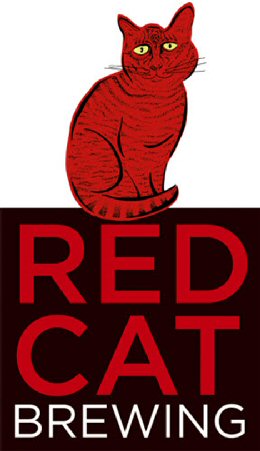 The Red Cat romps in! Hop Press index
Pat O'Neill

Winchester's second new independent brewery was launched at six pm on April 11th when their first brew, the 3.7% Red Cat Bitter went on sale simultaneously at four Hampshire pubs: The Fulflood Arms and Queen in Winchester, the Phœnix in Twyford and the Guide Dog in Southampton. The horse-drawn dray, at the brewery on launch day is not the normal delivery vehicle…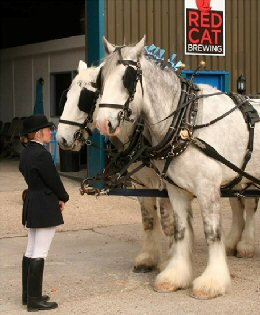 The cover picture of this edition shows the entire brewery's 10-barrel-plus plant arriving at the Winnall site looking (deceptively) as if it could start brewing directly on the back of the truck. But several months of hard work were still required to get the whole set-up tuned to match fitness for this first brew.
However, the two men behind the venture could hardly be more experienced – Andy Mansell was landlord of the Fulflood for five years and during that time set up two pub breweries, one at the Fulflood itself and the other, also in Winchester, at the Queen. Whilst Iain McIntosh spent five years as brewer at the Flowerpots in Cheriton (and then mistakenly thought he was retiring…).
The Red Cat Bitter is a well-hopped (mostly English Goldings with a supplement of a Polish variety) easy-drinking session bitter. The next brew, already in the fermenter, will be a stronger golden ale, Tomcat at 4.7% and there is a third, Prowler Pale a 3.6% straw-coloured thirst quencher, ready to go in the hope that we might get some improvement in the climatic conditions!
As a '10-barrel' plant, the brewery can produce beer in batches of, nominally, 2880 pints (although the vessels are generously sized so a 3000 pint brew is possible) but the limiting factor on overall output is the number of fermenters. A brew needs a week or so in its fermenter and at present there are just the two. So the first expansion is already planned – adding at least one extra fermenter.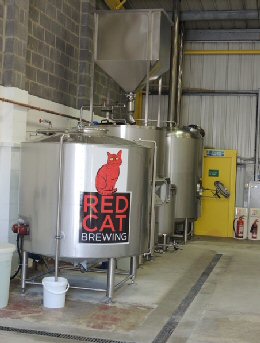 The brewing plant, shown in the picture, is a brand new outfit from the Malrex company who are, not surprisingly, based in Burton on Trent the brewing capital. One special feature is the heating for the copper which at first sight seems to be a reversion back to Victorian methods – it uses direct fire. But in this instance the sweating stokers feeding a coal-fired furnace are replaced by an impressively large diameter pipe supplying gas to a burner chamber within the copper. At full power the burner delivers up to 110 kilowatts, enough to bring a brew to a vigorous boil in under an hour. In Iain's opinion direct firing is much better at achieving the 'rolling boil' so beloved by brewers than the more conventional electrical heating. Also somewhat unusual in a small brewery, the fermenting vessels are 'conicals' – smaller versions of the giant 'intercontinental missiles' that grace the mega-breweries.
The plant is fully instrumented with all of the controls available to a laptop on the office desk (or should the mood so dictate, to a laptop on the breakfast table at home). Such is the pace of development that it is now more economic to have such full remote control than to fit traditional individual manual controls to each part of the plant. Another piece of equipment already in place although not yet in operation is a small, and in this instance, hand-operated bottling line. It is not yet decided when this will be first called into play, but it will almost certainly be needed by the time the brewery's shop is ready to open in a month or two. Work is under way establishing the public shop where customers will be able buy Red Cat beers in any quantities from, in Andy's words, "half a pint upwards…" Undoubtedly a coming boon to the many inhabitants of Winnall, and beyond.
The brewery is in unit 10 of the Sun Valley Business Park in Winnall Close, Winchester. The very last unit at the end of Winnall Close, which is first left off of Winnall Manor Road when coming from the Easton Lane end. Telephone numbers are 01962 863423 and mobile (Andy) 07824 876489, the website is www.redcatbrewing.co.uk and e-mail is andy@redcatbrewing.co.uk.
---
---
Competition Crossword Hop Press index
QUETZALCOATL (printable pdf version here 38KB download)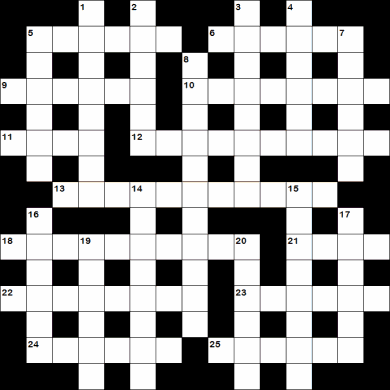 Seven (male) solutions share a common calling so have no second definition.
Across
5.
Has he more table linen? (6)
6.
Evening dress scarf has name taken (6)
9.
Ask where I pose even at the oars (6)
10.
He unleashed 'ein blitz' (8)
11.
Arizonans who pick the central area (4)
12.
Shamans perhaps, depressions and monsoons certainly (10)
13.
Trauma of a GP's heroism highlights a 'quake's features (11)
18.
Like us, as a caring MEP can be! (10)
21.
Technological church irritates (4)
22.
Mick Jagger is 70, epoch making! (5,3)
23.
He's European, with 51 in the record (6)
24.
Win, draw or lose – that's it! (6)
25.
Stuart begs endlessly to become an Arab (6)

Down
1.
Pâté and pies create a hunger (8)
2.
Reduce queen's role? Not so much! (6)
3.
Mr Merit's tricky corner cutter (8)
4.
A board has caught him (6)
5.
He gives no backing to Gingrich(6)
7.
Tennyson's: 'toredoth and credlaw' (6)
8.
Measures running of big cats? (5,6)
14.
Fitting a part of the pack with a can-do attitude (8)
15.
He's a proto-American in knotted rope (8)
16.
His chant maybe: 'unable to row back' (6)
17.
Stanislavski's method is taking over (6)
19.
Beat (with jocular wordplay?) (6)
20.
Macaque said to be a life saver? (6)
Prizes to the first two correct entries drawn. Closing date: 11th August 2014.
Send to:
The Editor, Hop Press, 1 Surbiton Road, Eastleigh, Hants. SO50 4HY
---
Issue 75 (November 2013) Solution & Winners
Another record with, again, 33 entries. Three unfortunately had slight errors, two of which had LEPUS for 6 across, which, although looking good as a constellation and fitting all the cross letters did not fit the clue! One entrant forgot to include any name or address, please check that you do!
Winners:
Lance Gurd, Hythe, Southampton
Jeff Phillips, Bitterne, Southampton

The other correct solutions were from:
Marian Bartlett
Norman Hurl
Johnny Bowman
Keith Jones
Jocelyn Britcher
Guy Laurenson
Kate Chessman
R S Milligan
Nigel Cook
Gary Morse
Rod Cross
Neil Mort
Trevor Crowther
Tim Parkinson
Linda Derrick
Dave Pearson
Phil Doughty
Rebecca Pink
Martin Gardner
Trevor Smith
Roy Garraway
J H Sprenger
P G Hampton
John True
D Hancock
John Yalden
Stephen Harvey
---
---
Hop Press Issue number 76. April 2014
Editor: Pat O'Neill
1 Surbiton Road
Eastleigh
Hants.
SO50 4HY
023 8064 2246
hop-press@shantscamra.org.uk
© CAMRA Ltd. 2014